Waiting on Wednesday: The Bone Witch by Rin Chupeco
Waiting on Wednesday is hosted by Jill over at Breaking the Spine
. This meme spotlights upcoming releases that I'm eagerly anticipating.
---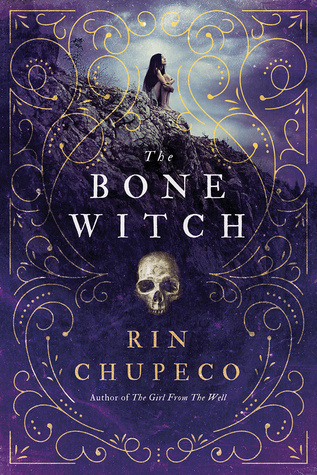 Rin Chupeco
Expected Publication:

March 7, 2017
Genre: YA Paranormal
When Tea accidentally resurrects her brother from the dead, she learns she is different from the other witches in her family. Her gift for necromancy means that she's a bone witch, a title that makes her feared and ostracized by her community. But Tea finds solace and guidance with an older, wiser bone witch, who takes Tea and her brother to another land for training.




In her new home, Tea puts all her energy into becoming an asha — one who can wield elemental magic. But dark forces are approaching quickly, and in the face of danger, Tea will have to overcome her obstacles…and make a powerful choice.




Memoirs of a Geisha meets The Name of the Wind in this brilliant new fantasy series by Rin Chupeco!
I can't believe I have been anticipating this title for months and just now realized that I haven't featured it in WoW.
I loved Rin Chupeco's The Girl in the Well and The Suffering. They had a different and engaging prose that had me hooked from beginning to end (plus it was a horror story mwahahaha). Why not give another Chupeco title a go?