Gothic feel in the beginning. Set in the midst World War 2, The Disappearances opens with a bittersweet farewell to a beloved home filled with happy memories. Aila Quinn ponders on the harsh realities of life and the absence of what, or rather, who kept the family together. She wonders what becomes of her and her brother now that their father is being called to service. They say goodbye to their father and are shipped to the town where their mother grew up, as mysterious as she was.
Sterling may be dubbed as an everyday, rural town somewhere in the vastness of farm-country America; but the mystery shrouding the place conveys an atmosphere of Gothic romance in the middle of a fogged moor. Coupled with the stately house of the Clifftons, I was ready for ghost-haunted rooms, underground passages, and secret stairways... plus a hidden, crazy aunt in the attic.
Small town drama. Common in stories where the main character moves to a new place, the town suddenly becomes a hotbed of gossip and no small amount of scrutiny and, maybe, hostility. Alia and brother's move to sterling created quite a stir indeed.
However, what I loved about Murphy's writing is that she devised it without being overdramatic, overrated, and overacted. And with this being from the point-of-view of Alia, it also reflects on her character: observant without much harsh judgement, dealing with and from her circumstances without being theatrically angsty.
Well-crafted, well-written mystery. Reminiscent of the whimsy and mysticism of the writings of Maggie Stiefvater and Jennifer Murgia, The Disappearances is beautifully captivating. The narrative unfolds the mystery at a steady pace that builds the anticipation of the reader.
I am impressed.
Notes:
- Why is it set around WWII (other than getting the father out of the way)?
-Shakespeare was a diva.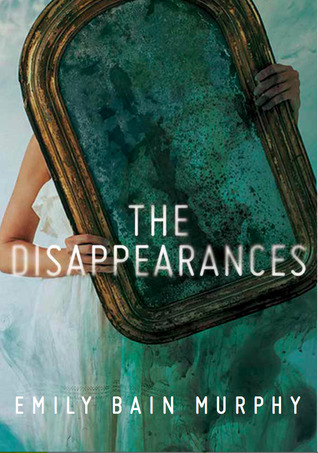 The Disappearances
Emily Bain Murphy
Publication Date: July 4, 2017
Genre: YA Paranormal
What if the ordinary things in life suddenly…disappeared?

Aila Quinn's mother, Juliet, has always been a mystery: vibrant yet guarded, she keeps her secrets beyond Aila's reach. When Juliet dies, Aila and her younger brother Miles are sent to live in Sterling, a rural town far from home--and the place where Juliet grew up.

Sterling is a place with mysteries of its own. A place where the experiences that weave life together--scents of flowers and food, reflections from mirrors and lakes, even the ability to dream--vanish every seven years.

No one knows what caused these "Disappearances," or what will slip away next. But Sterling always suspected that Juliet Quinn was somehow responsible--and Aila must bear the brunt of their blame while she follows the chain of literary clues her mother left behind.

As the next Disappearance nears, Aila begins to unravel the dual mystery of why the Disappearances happen and who her mother truly was. One thing is clear: Sterling isn't going to hold on to anyone's secrets for long before it starts giving them up.
About the Author

Emily Bain Murphy grew up in Indiana, Hong Kong, and Tokyo, and has also called Massachusetts and Connecticut home.
She loves books, Japanese karaoke, exploring new cities, and anything with Nutella. Her debut YA fantasy, THE DISAPPEARANCES, will be published by HMH Books for Young Readers and Pushkin Press in 2017.
She currently lives in San Francisco with her family and is at work on her second novel.
3 winners will receive a hardcover of THE DISAPPEARANCES! US Only.
a Rafflecopter giveaway
Tour Schedule
Week One:
Week Two: