Top 5 Activities for a Solo Summer
by Erin Pe
ñ
aluna
I've always loved summer, partly because my birthday's in April but mostly because of all the other countless reasons. Let me name a few; lots of free time (when I was still a student), sunflowers in full bloom, beach outings and ice cold drinks (and abs!)! Just thinking about it makes me smile.
Most of my summer is spent with family and occasional dates with friends, however, since I'm an independent Asian woman who don't have -nor need- a man (and actually needs some alone time) I do have some activities that I go solo on. Here's my list below!
1. Learning a new skill
I know what you're thinking, 'Ewww, classes'. But hold your horses and hear me out. Summer is the perfect time to start developing a new skill or hobby, especially indoor ones. I mean, the heat is no joke. And when you're going solo? Even better! That way you can focus solely on your progress.
What I'm learning right now: Japanese language and lettering.
(For online language classes, try DuoLingo!)
2. Travelling to new places!
If you're one of those brave souls willing to venture out into the outside scorching world? Travel on your own! I'm not saying go overseas and spent a ton of money (but if you have the resources, why not?) but why not try to explore the niches of your city? Manila has a lot to offer - Divisoria-run anyone?
Best part about doing this on your own? There's no one to rush you to go from one place to another.
Where I plan to travel: Baclaran & Quiapo! Maybe even La Union - the beach is calling me! (to find my rockstar boyfriend)
3. Eating different, new, kinds of food.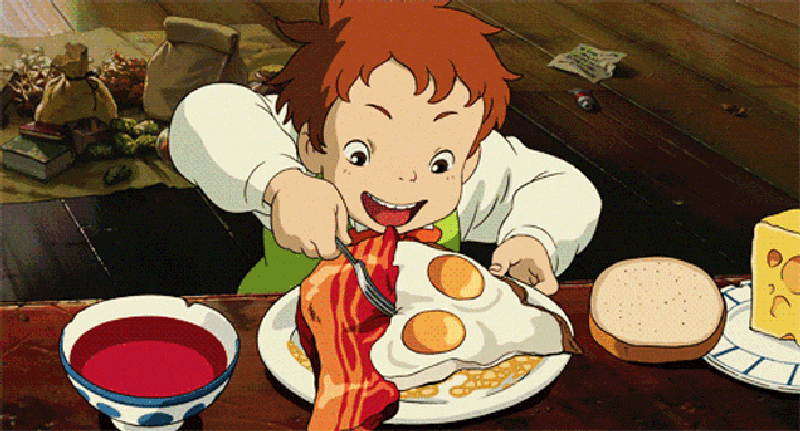 This could be done at home or outside. At home, cook your own favorite dish or try and cook a new one! Treat yourself the way you should be treated - like a boss lady. And while you're at it, try to eat out alone. Go to your favorite restaurant and get a table for one. Be comfortable in your own company!
What I plan to cook and eat: Steak! (I've never tried cooking one but I've always loved them! So juicy. )
4. Catching up on your to-read/to-watch list!
Don't deny it, we all have that metaphorical list of books to read and shows to watch. Be it the Harry Potter series (guilty!) or the whole 10 seasons of FRIENDS (yes, I'm guilty of this too). Sit back, cuddle with your blanket or with your dog and delve into a completely different world!
What I plan to catch up on: #romanceclass books from my April Feels haul! So manyyy.
5. Writing - on your blog, on your journal, wherever you want!
You don't have to be an author to write. Let me just put that out there. Writing is such a therapeutic and creative thing, that I encourage everyone to do it! Just jot down your thoughts, ideas and musings - you're bound to come up with new projects to work on, or even epiphanies!
And the best season to start new projects? You guessed it - summer!
There are still lots of solo activities you can enjoy this summer, the abovementioned are just my Top 5. I look forward to finally making time to actually partake in them. For now, I'll take the small pockets of free time that I have and do some summer reading! <3
A #romanceclass Anthology
Edited and compiled by Kate Sebastian
Publication Date: April 30, 2017
Genre: Contemporary, Romance
Summer loving happens so fast, as you'll find with Summer Feels, an anthology of 23 stories of love under the summer sun by #romanceclass authors. Savor the candied thrill of firsts—first loves, first kisses, first solo vacations—and the bittersweet triumph of second chances. Tour the Philippines as the stories take you to mountain retreats and island paradises. Let the magic of the hot sun, clear blue skies, and lots of love take you on a roller coaster ride of feels. With stories ranging from sweet to sexy, there's sure to be something for any fan of romance.

Featuring stories by:
Elea Andrea Almazora • Erleen Alvarez • Ella Banta • Rachelle Belaro • H. Bentham • Halina Cabrera • Charlie Dio • Mina V. Esguerra • Elizabeth Galit • Georgette S. Gonzales • Ami Granada • Irene Jurado • Catherine Lo • Arlene Manocot • Bianca Mori • Eris Peñaluna • Farrah F. Polestico • Kit Salazar • Miel Salva • Fay Sebastian • Kate Sebastian • Yeyet Soriano • Marian Tee
Print copy preorder link (Philippines only)
http://bit.ly/summerfeels-pof
About #romanceclass
#romanceclass is a community of authors who attended various writing workshops organized by Mina V. Esguerra, readers of books by those authors, and readers of English-language romance books by Filipino authors. Visit romanceclassbooks.com to see the full catalog of books!
To learn more about the stories and the authors, please visit this link:
http://whateveryoucanstillbetray.blogspot.com/2017/05/summer-feels-blog-tour-about-stories.html
Prizes
International: Amazon gift card worth $25
Philippines Only: Print books from some of the authors:
My Dutch Billionaire by Marian Tee
Kate, Finally by Yeyet Soriano
Old Enemies Make the Best Lovers by Kate Sebastian
a Rafflecopter giveaway