The heartwarming and romantic conclusion to the duology celebrated by Teen Vogue as "a nuanced and sexy take on growing up and learning to accept who you are."
Q & A
What was your inspiration for the ABROAD series?
The inspiration was definitely my own life—not the romance of it, per se, but doing a study abroad course in England, and coming to terms with my queerness in the face of cultural homophobia and worries about my family not accepting me, or understanding my identity. I went to study in England at 20, and while my journey does not exactly mirror Nick's, it was a life-changing experience that helped me accept myself in ways I did not ever think possible.
Why do you write romance?
I find romance to be incredibly inspiring as a genre. I think one of the most potent ways to find out about yourself is through your relationships with others (romantic and otherwise), and the idea that anyone can have a HEA or even a HFN is, to me, just wonderful. I specifically write queer romance because throughout history, queer people have been denied open happy endings, but that does not mean that we did not exist. I believe that a lot of queer people were able to work around social constraints and have fulfilling, happy lives, and that is what I want to root out in writing romance—how we can make our own happy endings despite the myriad challenges.
What advice do you have for people who find themselves in a study abroad romance?
Allow yourself the possibility, I think. I mean, that's a tough one—what happens when you have to go back? I don't have any specific personal advice, I'm afraid—I was in an established relationship while I was studying abroad, and while some possibilities floated themselves by me, I stood firm—but I imagine that it can be a fantastically wonderful time. Soak in being in a different place, allow yourself to accept the differences, and enjoy!
Publication Date: January 2, 2018
Nick Melnikov has finally done it — he's come out.




To himself. To his sister. And to Dex, who listens, hears him, and understands. To Dex, who kisses him and shows him all that they could be, if Nick could only find the courage. It's one thing to let yourself be open thousands of miles away from your family, but exchange student Nick is uncomfortably aware that his time with Dex is running out. Who will he be when he goes home again?




Dex Cartwell is as happy with Nick as he's ever been, but he can't ignore the shadow of Nick's inevitable departure from London, back to his life in Michigan. Is it worth it for Dex to expose his heart to another doomed relationship with a predetermined expiration date? What does Dex really want for the beginning of the next chapter in his life, post-graduation?




Dex wants to turn to his best friend in the struggle to find a way forward, but Izzy Jones has her own problems. She's got one friend in love with her, and when she turns to another for help things get twice as complicated. Izzy never wanted complicated, but life just keeps getting in the way — and sweeping her off her feet.




Then Nick's mom and sister come for a visit, and he is forced to decide between living his truth and protecting himself from fear and change. It's going to take a lot of courage and a few leaps in the dark if Nick, Dex, and Izzy are to find a way to live and love on their own terms.
Check out the first book!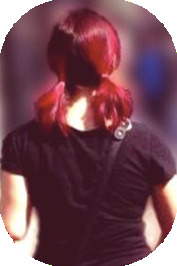 About the Author
Liz Jacobs came over with her family from Russia at the age of 11, as a Jewish refugee. All in all, her life has gotten steadily better since that moment. They settled in an ultra-liberal haven in the middle of New York State, which sort of helped her with the whole "grappling with her sexuality" business.
She has spent a lot of her time flitting from passion project to passion project, but writing remains her constant. She has flown planes, drawn, made jewelry, had an improbable internet encounter before it was cool, and successfully wooed the love of her life in a military-style campaign. She has been nominated for the Pushcart Prize for her essay on her family's experience with immigration.
She currently lives with her wife in Massachusetts, splitting her time between her day job, writing, and watching a veritable boatload of British murder mysteries.
Website | Twitter | Goodreads | Facebook
a Rafflecopter giveaway