ARC Review: Dreamology by Lucy Keating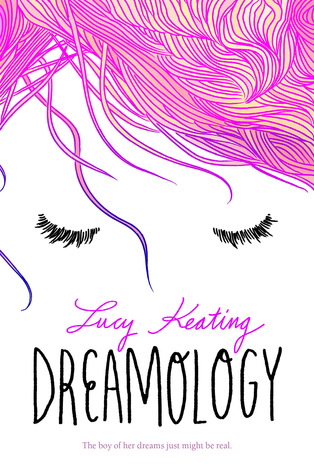 Lucy Keating
Publication Date:
April 12, 2016
Genre: YA Contemporary Romance, Science Fiction
For as long as Alice can remember, she has dreamed of Max. Together they have traveled the world and fallen deliriously, hopelessly in love. Max is the boy of her dreams—and only her dreams. Because he doesn't exist.




But when Alice walks into class on her first day at a new school, there he is. It turns out, though, that Real Max is nothing like Dream Max, and getting to know each other in reality isn't as perfect as Alice always hoped.




When their dreams start to bleed dangerously into their waking hours, the pair realize that they might have to put an end to a lifetime of dreaming about each other. But when you fall in love in your dreams, can reality ever be enough?




Whimsical, romantic and utterly original, Lucy Keating's debut novel will win readers' hearts.
Review copy provided by the publisher thru Edelweiss
"It does not do to dwell in dreams and forget to live." -Albus Dumbldore, Harry Potter and the Philosopher's Stone by J.K. Rowling.
Fourteen years ago, I started remembering my dreams with a certain clarity that I haven't been able to do when I was younger. Around that time, I started dreaming about a boy and he was basically the reason I started a dream journal. Years later, in dreams, he stole my memories and looked at me with such hatred and walked away from me. Goes to say that that was the last time I've ever dreamed of him.
Rather rad and crazy, isn't it? And this little snippet is the reason why I picked up Dreamology. I thought it would fluff and puppies and rainbows - stuff of romance; but I am also glad it wasn't because it teaches a lesson summed up by that little quote from our favorite wizarding headmaster.
But Dumbledore is right. Dreams are a way to escape reality- the bad and the ugly; but life is happening and while you dwell in dreams thinking that is the only place where you could be happy, you miss the good things that life could show you.
Alice had to learn this. And this is what the Dreamology is all about. Not the fantastical nor the whimsical escape to dream worlds but just being in the here and now. However, Max had to also know that there's no harm in believing in that dreams could become reality.
Dreamology is a book that really speaks out to me and I almost think that it was written for me.