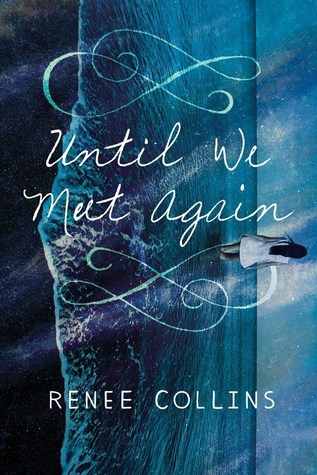 Renee Collins
Expected Publication:

November 3, 2015
Genre: YA Romance, Time Travel (sort of)
They exist in two different centuries, but their love defies time




Cassandra craves drama and adventure, so the last thing she wants is to spend her summer marooned with her mother and stepfather in a snooty Massachusetts shore town. But when a dreamy stranger shows up on their private beach claiming it's his own—and that the year is 1925—she is swept into a mystery a hundred years in the making.




As she searches for answers in the present, Cassandra discovers a truth that puts their growing love—and Lawrence's life—into jeopardy. Desperate to save him, Cassandra must find a way to change history…or risk losing Lawrence forever.
Review copy provided by NetGalley
Contains Spoilers
I don't know whether to be angry or sad. I've spent the last 15 minutes cursing to the high heavens and the fact that I am sitting in my bed, eating a pint of coffee ice cream (the store didn't have chocolate), speaks well of the emotional state I am in right now.
I am not even a fan of instalove and here I am upset. Sure, it is possible to fall in love in just under a month but in this scenario, I don't know if the two of them falling in love with each other is due to their fantastical situation. I am still not sure what the endgame should have been.
I don't know. I'm confused. Time travel is such a tricky thing.
But it was a poignant, summer romance - the kind my teenage self would have liked to have (with a happy-ever-after, of course).