Book Haul is a feature post which showcases some of the books that I got.
As Long As You Love Me
2B Trilogy #2
Ann Aguirre
Genre: NA Contemporary Romance
Most people dream about getting out of Sharon, Nebraska, but after three years away, Lauren Barrett is coming home. She has her reasons –– missing her family, losing her college scholarship. But then there's the reason Lauren can't admit to anyone: Rob Conrad, her best friend's older brother.




Football prowess and jaw-dropping good looks made Rob a star in high school. Out in the real world, his job and his relationships are going nowhere. He's the guy who women love and leave, not the one who makes them think of forever –– until Lauren comes back to town, bringing old feelings and new dreams with her.




Because the only thing more important than figuring out where you truly belong is finding the person you were meant to be with.
I've read and reviewed the first book of the 2B Trilogy and I liked it. I don't read NA books that much but I Want It That Way was okay. I loved the maturity of the relationship despite it being a friends-with-benefits kind of relationship.
The second book is about Nadia's brother and her best friend. Thank you Authorrx and Ann Aguirre for the copy.
Won
I forgot what giveaway contest this is from. However, a huge thank you to Tonya Hurley for sending me these copies and those gorgeous bookmarks!
For My Kindle
Minutes Before Sunset (Timely Death #1) by Shannon A. Thompson
See How She Runs (Chronicles of Izzy #1) by Michelle Graves
From Edelweiss
The Shadow Queen (Ravenspire #1) by C.J. Redwine
Dreamology by Lucy Keating
Soooo... 2016 EAGERLY ANTICIPATED READS. Ahem. Thank you HarperCollins!
From NetGalley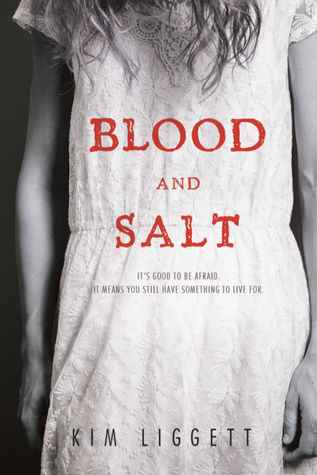 Blood and Salt (Blood and Salt #1) by Kim Liggett
I've been waiting for this forever! I can't wait to read this. Thank you PenguinTeen!