Happy Book Birthday to Brit Brinson's DIA OF THE DEAD! Continue for an excerpt and playlist, and enter the international giveaway
.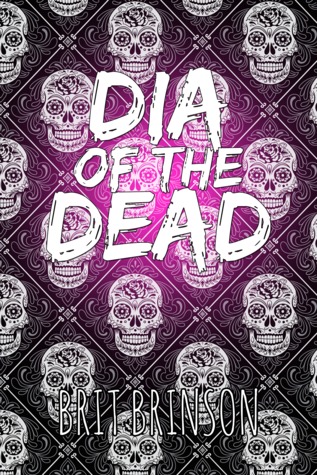 Dia of the Dead #1
Brit Brinson
Publication Date:
September 16, 2014
Genre: YA Paranormal
Protecting Romero High from all things supernaturally spooky as Dia Muerto is a tough gig for sixteen-year-old Dia Summers, but it's nothing compared to protecting the ones she loves from real, live—well, formerly alive—zombies. Unlike the zombies that shambled around on set, the real deal don't follow a script.

At the majorly important birthday party of her boss' daughter, Dia experiences a series of potentially career-ruining social disasters. Before the night is over, she soon discovers that the possible cancellation of her show isn't her biggest worry.


Armed with what they can find around Bixby Studios, Dia and her friends band together to find out why everyone they know has begun popping up as gray-skinned, black-eyed, limb-nomming zombies. With the ailment spreading, time is running out before Dia is swept up in Hollywood's latest trend.
The following are songs Brit Brinson listened to while working on Dia of the Dead:
Da Rockwilder by Method Man & Redman (perfect for action scenes)
Stole Your Heart by One Direction
Shake Your Rump by the Beastie Boys
Bad Boy by Big Bang
Glad You Came by The Wanted
You Da One by Rihanna
About the Author
Brit Brinson was born and raised in Cleveland, Ohio. After time away to attend college and graduate school, she returned home. When she's not writing, she enjoys doing nerdy stuff with her friends. She lives for all things horror, paranormal, and sci-fi.
Dia of the Dead is her first novel.